RAAGNAGROK - concentric layers of the metrognomic underground
news -- bio -- live -- mp3 -- photos -- links -- contact

NEWS:
Man Woman Birth Death Infinity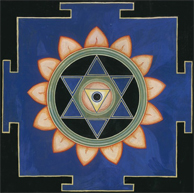 "In July 2005, a small package was delivered to an address in Stamford Hill, London for the attention of Mr Otto Amon and Mr Solomon Kirchner. The gentlemen who recieved the package have never revealed who sent it to them or what was inside it but a body of urban myth has grown up around the Lapis or Ovoid that was rumoured to have been seen in various locations around London, from Frognal to Fitzrovia.

"We are told that Amon and Kirchner subjected the Lapis to broad and narrow range frequencies in Pythagorean clusters which caused the object to "sing" or "recite". We are also told that for five or six years, in spite of their efforts, the lustreless surface of the Ovoid could not be broken.

"The object, whatever it was, has never surfaced in the collectors' market, and its recipients have maintained their silence. Whether their newly released recorded collaboration, Man Woman Birth Death Infinity, affords any clues, we cannot honestly say."

Find out more from Lotushouse Records.